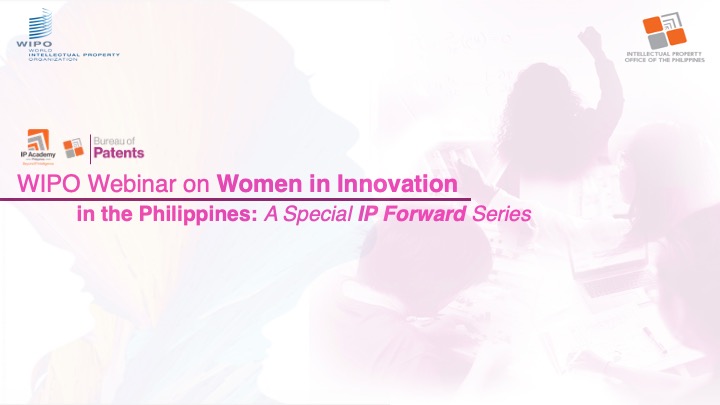 This webinar is specifically designed to capacitate and equip women innovators with knowledge of patent protection and drafting which will help them acquire patent protection and subsequently commercialize their work.

This program is scheduled on March 23, 2022 (Wednesday) from 1:00PM - 4:30PM via Zoom.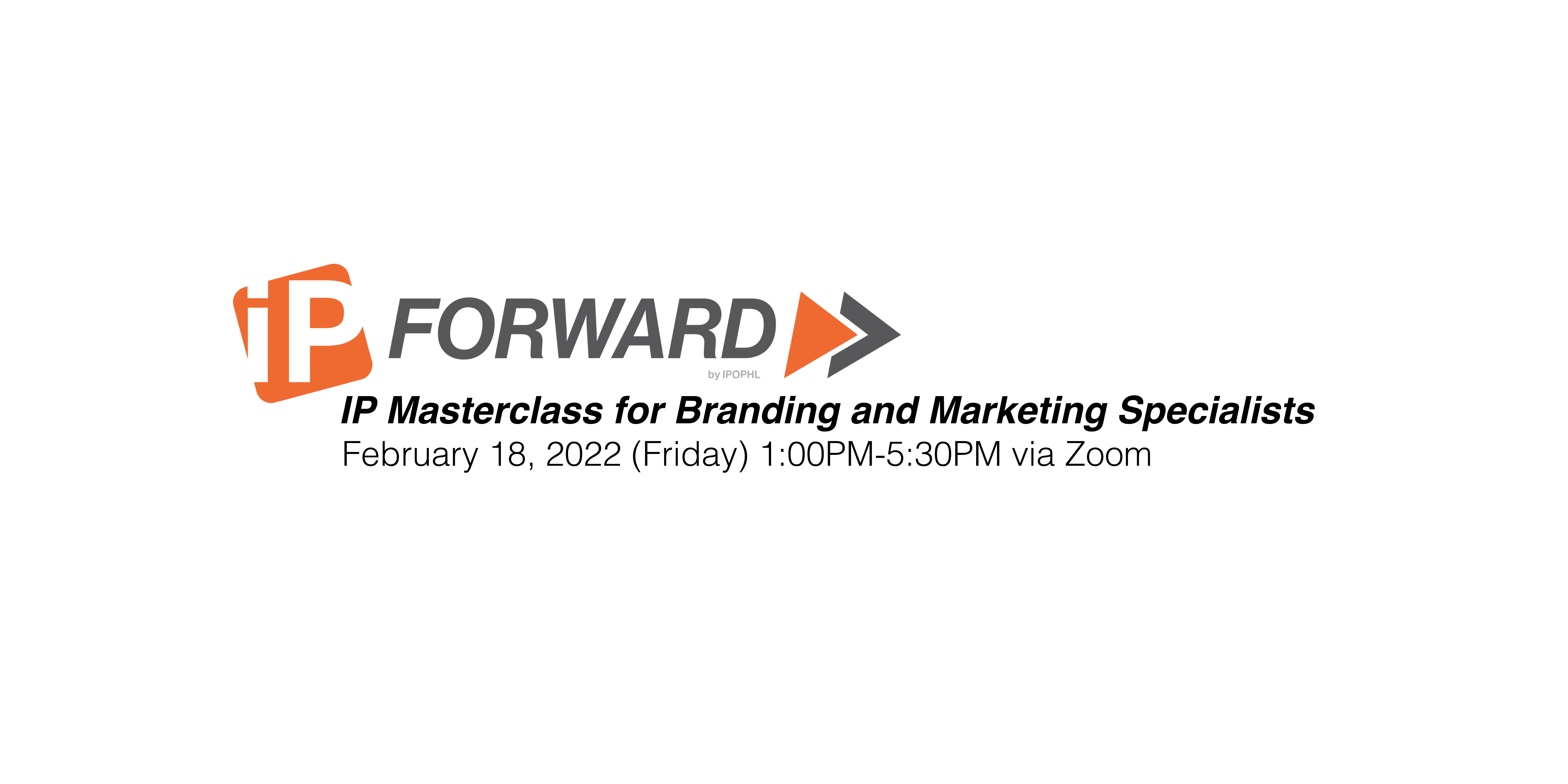 The IP Forward>> IP Masterclass for Branding and Marketing Specialists is is a training program specially tailored for professional communication specialists who desire to increase their understanding on key topics regarding Intellectual Property such as trademarks, copyright, patents, utility models, industrial designs, and other related matters including but not limited to IP enforcement, as well as contemporary issues related to the IP in the communication practice.
The IP Forward>>Branding and Marketing Specialists is scheduled on February 18, 2022 (Friday) from 1:00PM - 5:30PM via Zoom.